By: Ben McEachen
The Ethical Fashion Report 2021 is here to inform us about how companies are going with caring for people and the planet over profits.
Released annually by Baptist World Aid, the report assesses about 100 companies representing 400 brands.
Companies are judged across a broad range of categories, from supply chains to liveable wages and action on modern slavery. A grading between A and F is awarded for their ethical efforts and actions.
Australian companies such as Myer and RM Williams scored D ratings. The company behind surf brands Quiksilver and Billabong scored F.
At the other end, Australian designer Outland Denim was one of four companies which scored an A+ rating.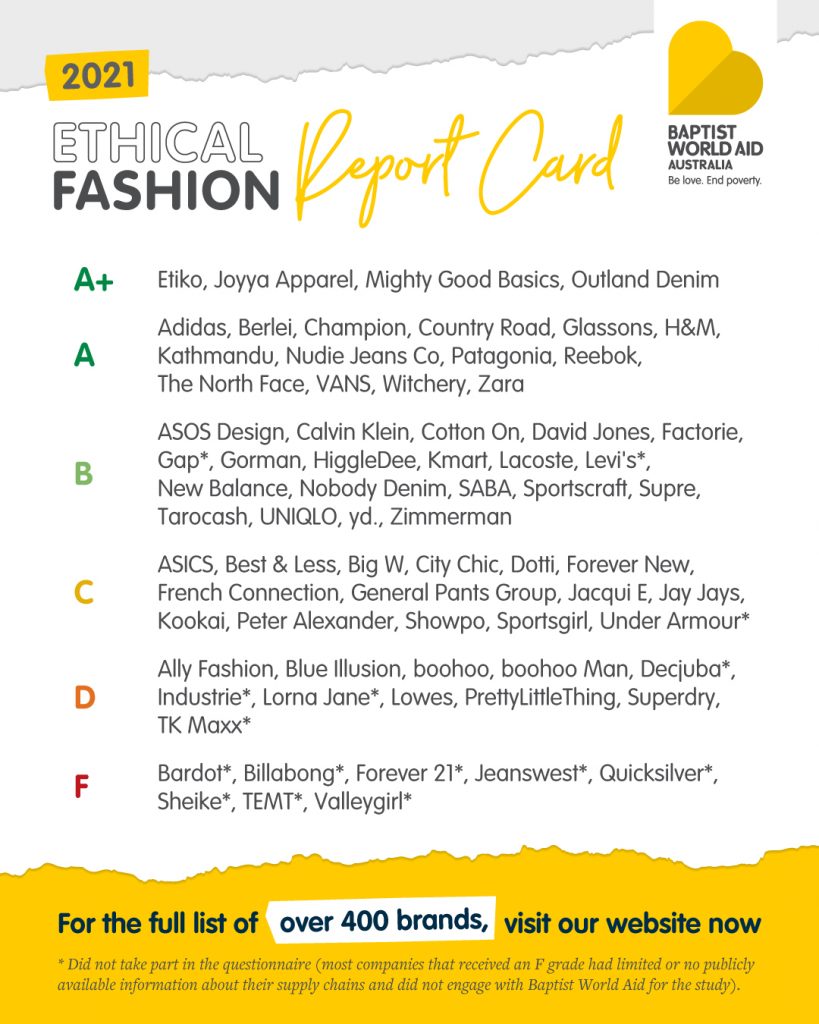 With Baptist World Aid estimating that 50 million people work in the fashion industry around the world, keeping companies accountable is a big deal.
Check out the full 2021 Ethical Fashion Guide here.
Article supplied with thanks to Hope Media.
Feature image: Jordan Nix on Unsplash
Show Suggestion: The Good Road
The Good Road offers a compelling look at the messy and complicated business of global charity. Hosts Earl Bridges and Craig Martin – longtime philanthropy veterans, globe-trotters, and best friends – set off around the world to places where people are doing good. Sometimes that good is several plane rides away and sometimes just off your own daily commute. Border camps for refugees, 3rd world Neonatal Intensive Care Units and fully armed anti-poaching teams with Land Rovers are only some of the impossible situations they explore in Season One.
Watch The Good Road now. Click here.